CINEFEARS CLEAN OUT YOUR CLOSET SALE
Ok folks, here we have factory boxed original VHS and DVD's for sale. These tapes and DVD's are used, some viewed only once (watch them and you'll quickly learn why), others former rentals, what have you. They have been priced to move, condition of tape and box will be described in the descriptions for each item, and once they are sold, they are gone and will be removed from the list, unless ofcourse I have doubles. These are final sales, no returns accepted unless merchandise is not as described. The bulk of these tapes and DVD's are out of print. Again, this will be noted in description. So this is your one shot deal to get ahold of some truly rare finds.
NEW NEWS FOR AUGUST 2020 - We are going to be clearing out lots of used VHS both NTSC and PAL. I'm looking to be selling these as lots. Lists and pictures to come. Contact me before I list if you are looking for advance notice of what I have. Once these tapes are posted, they will be gone, I can assure you of that.
VHS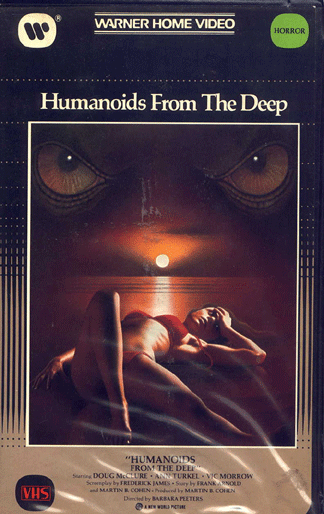 CHRIS CASSIDY'S FANTASIES (1980's) From the long out of print Showgirl Superstar series. Big, blond, beautiful Chris Cassidy lets us into her deepest, most intimate secrets. From lesbian leasons to taking on three guys at once during a rocking time in a recording studio. This chick leaves the porn goddesses of today out to dry. Check it! This is a legal VHS cassette complete with uncut box art, it's original, collectible clamshell intact. $19.99
CRYSTAL DAWN'S FANTASIES (1983) Here is one of those fantastic compilations featuring anal pro Crystal Dawn showing the world her remarkable talents for taking it in the ass. If you know Crystal, you know what your going to get. Double penetrations, facials, and just about everything you expect from this lovely honey. Yeah, this is the one you've been waiting for. With Lynx Canon, Blair Harris, Lisa Thatcher, Paul Thomas, Hershel Savage, and many more.This is a legal cassette complete with uncut box art, it's original, collectible clamshell intact. It is a BETA cassette, not a VHS.$19.99
DVD
ANY GUN CAN PLAY (1968) Another Spaghetti gem with Edd Byrnes, Gilbert Roland and George Hilton. A VCI DVD in letterbox, directed by Enzo Castellari, so you know your going to get over the top gun play. $2.99
CUBE (1997) Canadian made Sci-Fi thriller that predates the televsion show Survivor in that it details the efforts of a group of people to survive life or death situations that they are put into. Intelligent Sci-Fi that doesn't rely on fancy special effects but rather some clever dialog and story telling. This is a rare French DVD with English language options, as well as a ton of extras, well worth owning. $15.00
FIND A PLACE TO DIE (1968) Spaghetti western with Jeffrey Hunter trying to help a woman defend herself from bandits out to claim her gold mine. Great spaghetti brought to you by VCI letterboxed looking and sounding great! $2.99
NIGHT FRIGHT (1965) This is the classic late night cure for insomnia that would play at four in the morning on your local TV station. Jogn Agar plays a sheriff who battles mutated lab animal who returned on a crash landed rocket ship. The monster looks like an ape with a football helmet on. This is an Alpha DVD release, thus that means you are going to get kickass artwork on the cover sleave. Don't miss out on this rare and interesting title, and don't forget to swallow some "No Doze" before you start it up! $2.99
35MM TRAILERS
Ok folks, here is a collection of used 35mm film trailers. Some are a tad worn, others in much better condition, but all are ready to go for the serious film collector. All are priced according to their rarity, and these are one time only sales. If you have any questions on any title please email me.

HUSTLE - $15.00



Check back weekly, more titles to come.....