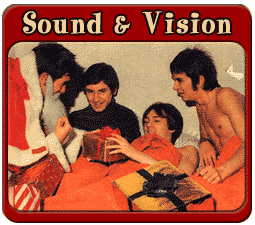 We are here to supply you with the rarest titles, best quality, lowest prices, and the finest service on hand to find music on DVD / video and CD / audio cassette. We, like you, are also fans and collectors and have formed this company to stop the current rash of rip-off artists and flyby night thieves. We know what it's like ordering tapes through the mail; we've been ripped off plenty of times, and we're here to stop that!
You can order online and pay with your Visa or Mastercard, or print out our order form and mail your payment. Just write down the titles that you want and specify whether you need DVD/video or CD/audio.
CHECK OUT OUR NEW ONLINE SOUND & VISION CATALOG PDF or HTML
DVD & VIDEO TAPES: All DVD's are recorded on High Grade DVD+R's in the SP mode. Each 120 min. DVD is $15, one hour or less DVD's are $10.00. Please include $4.50 for postage and handling for orders of 1-3DVD/VHS tapes. Large orders (four DVD's or more) should add $1.50 for each additional choice. Order 4 $15 DVD/ VHS tapes and get the 5th choice free!
We are now offering Region 0 custome made DVD's for your viewing pleasure. If you'd like your title choices in DVD format as opposed to VHS, we are more than happy to oblige. After placing your title requests into your shopping cart, upon check-out, you will see a "Special Instructions" option where by you can specify DVD or VHS by simply typing in what format you'd like. If you don't specify format, I will immediately ship your choices in DVD format. All prices remain the same as above regardless of format chosen.
AUDIO TAPES: All tapes are recorded on Maxell XLII and recorded in real time (no high speed dubbing). Dolby is not used because it cuts out the highs and lows. 60 min. audio tapes are $5.00 a piece, 90 min. tapes are $8.00 a piece, $10 for 110 minutes. Please include $1.50 for postage and handling for orders of 1-3 tapes. Large orders (four tapes or more) should add $0.50 for each additional tape. Order 4 tapes and get the 5th tape free!
NOTE : CDR'S: Any pre-existing piece of music already on CD is available as a CDR. Some come with artwork, others don't. Most are $8 (double CD's are $12) plus $1.50 for postage and handling. Others, transferred and enhanced by Sound & Vision, feature original box art and are priced accordingly, see notes under artists name. Order any 4 and get the 5th free! Email contact, if you have any questions!
Orders will be shipped in 5 days or less from the date we receive your order. All orders are sent 1st Class U.S. mail.
FOREIGN ORDERS: Each DVD/video tape is $15 (US Currency only). In regards to our video tapes, the image can be converted to PAL or SECAM free of charge!!! I can also make your tape on Beta (but only in NTSC, sorry). Audio tapes are US $7.00 for 60 min, $9.00 for 90 minute, $12 for 110 minutes. $5 postage for the first (1-3), $3 for each additional tape. Please pay in U.S. dollars, international money order or Bank check (no foreign currency). Shipping for videos is $10.00 for first (1-3) video cassettes, $5.00 each additional tape.
---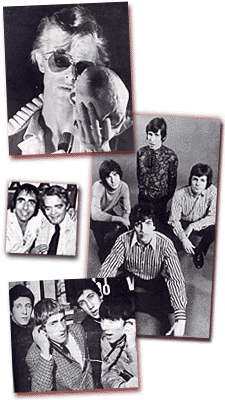 DVD:
ABC IN CONCERT - 2ND ANNIVERSARY SPECIAL (1974) Drunkin special with Keith Moon and Ringo Starr as hosts. Performers include Edgar Winter Band, Bad Company, Jim Crocce, Sparks, Eagles, Spinners, America, Bachman Turner Overdrive, Loggins and Massina, Elvin Bishop, James Brown, Three Dog Night, Humble Pie, Seals and Crofts. Fun stuff from the degenerate seventies. A- ORDER

ALL MY LOVING - '68 BBC rock documentary w/ extremely rare clips + interviews w/ Cream, Beatles, Zappa, Pink Floyd, Who, Donvan, Eric Burdon, Hendrix. The rock stars make more sense than the British scholars. 55m of pure fun. Fantastic upgrade of a very rare film. A |ORDER|
ASSOCIATION
Compile - Smothers Brothers '67, '68, Andy Williams '66, Hollywood A Go Go '65, Christmas Special '81?, Beat Club '68, Monterey Pop '67, Solid Gold '85, Murray the K '67, Larry Kane '67, Ed Sullivan '67, John Davidson 5/91, Friends In Concert '80's (30m), 120m, varies from B- to A-, mostly B/B+ ORDER
ATLANTIC RECORDS 40TH ANNIVERSARY PARTY (1988 - HBO) Ok folks, here it is. A three disc set of the complete broadcast vis HBO of the Atlantic Records 40th Anniversary party held at Madison Square Garden. This is about six hours worth of footage featuring live performances by Crosby, Stills & Nash, Led Zepplin, Genesis, The Bee Gees, Yes, The Rascals, Kosters Heat, Keith Emerson and Carl Palmer, Foreigner, Bob Geldof, The Coasters, The Spinners, Roberta Flack, The Manhattan Transfer, Ben E. King, Peapo Bryson, Sam Moore, Lavern Baker, Ruth Brown, Debbie Gibson, Phil Collins and others. This is not the current three hour DVD, this is the HBO broadcast running six hours, it is not readily available, nor is it on YouTube. You need to get it here, you need to get it now! Only $25 for three discs jammed packed. How can you beat that! ORDER
THE BAND - Live at Wembley Stadium - 9/14/74 - Here it is at last, video shot footage of the Band from their classic 1974 Wembley show, this is the complete 79 minute show, professionally shot footage and the set list is to die for: Just Another Whistle Stop, Stage Fright, The Weight, The Shape I'm In, Loving You is Sweeter Than Ever, Night They Drove Old Dixie Down and more, more, more! ORDER
BEAT CLUB - COMPLETE SERIES - 1965-73 Here it is Ladies and Gentleman, the complete, 24 Disc (anywhere from 5 to 3 complete shows per disc) of the classic music series Beat Club, which was a German/ British co-production. The show ran from 1965 through 1973, and features some of the most famous musical acts of the late 60's early 70's. I can't even begin to list every act featured on this show, but to wet your pallet we have Cream, The Equals, Traffic, Gerry and the Pacemakers, Canned Heat, Iron Butterfly, Hollies, Moody Blues, Johnny Rivers. If you want to see the complete listing, check out this page: http://www.deaddisc.com/vi/Best_Of_Beat_Club.htm . The quality on this set of discs is knockout. Now, this is best purchsed if you have an International DVD player as the format is PAL. The total is $75.00 if you can play PAL Region O format discs. If you need a conversion to NTSC, I can do it, but the cost is much more, $125.00. A + Quality. This is a must if your a music lover!
BEAT CLUB CREAM - The best of Beat Club, a British/German show with classic groups such as the Who, Rascals, Hollies, Small Faces, Cream, Hendrix, Canned Heat, Byrds, Santana, much much more! 120m, A |ORDER|
BEATLES, HOLLYWOOD BOWL DOCUMENTARY 1964 - 47m, B+ |ORDER|
BEATLES, GERMANY, 1966 - This video was produced by the TV station (WDR) that showed the concert back in 1966 and contains the Munich concert and newsreels from their Hamburg visit. All the footage here is remastered. 60m, B+ |ORDER|
THE BIG INTERVIEW WITH DAN RATHER (2020) Interviews include Ringo Starr, Ian Anderson, Robert Plant and Roger Daltry. Two interviews per disc.You pick which interviews you want and make note in the special instructions section of the shopping cart. Each disc $20.00. ORDER
THE BITTER END
#1 - Chambers Bros., Janice Ian, Havens, Zappa and the Mothers of Invention, Mary Wells, more, 60m, A |ORDER|
#4 - Kenny Rogers and 1st Edition, Melanie, Chubby Checker, Marvin Gaye, Tom Rush, more, 60m, A |ORDER|
#6 - Mitch Ryder, Carly Simon, Chuck Berry, Candy Men, Staple Singers, more, 60m, A |ORDER|
BLACK, WHITE AND BLUES (1971) a BBC documentary that details the modern blues of the era, and features not just Fleetwood Mac but Chicken Shack with Stan Webb and John Mayall among others. It features behind the scenes of the recording of Kiln House. There's about 8 minutes of this on YouTube, but we have the complete show. Once again, check for yourself. ORDER
BlAST FROM THE PAST - 1950's and 1960's Compile - w/ Bobby Darrin,Platters, Connie Francis, Brenda Lee, Frankie Lymon, Conway Twitty, Del Vikings,Hendrix, Blue Magoos, Seeds, B.J.Thomas, Kinks, Drifters, Johnny Rivers, Casinos, Spinners, Zombies, Billy Jo Royal, Byrds, Angels, Isley Bros ,Ian Whitcomb, Gerry & Pacemakers, Jackie Wilson, Beau Brummels, Connie Stevens, Johnny Tillotson, Supremes, Temptations, Mel Carter, Roy Orbison, Buddy Holly, Little Anthony, Ventures, Dee Dee Sharp, Gary US Bonds, Dixie Cups, Martha &Vandellas, Sam Cooke, Coasters, Brian Hyland, Frankie Ford, Four Seasons, New Colony Six, Turtles, 120m, B- B, B+ (varies) ORDER
BLONDIE
Compilation -Transit '86, 20/20 1980, Japan''78, Toronto''79 (60m concert), Merv! '81, So It Goes '77 (includes 1st TV appearance), Holland ''79, 120m, B, B+, A- (varies) ORDER
BLUES DELUXE LIVE AT THE CAFE A GO GO 1960's - Butterfield Blues Band, B.B. King, Muddy Waters, Odetta, James Cotton, Richie Havens, Kenny Burrell, Willie Dixon, Blues Project, Big Joe Williams. From Japan TV, 1991, 53m, A- |ORDER|
BLUES PROJECT
Bottom Line, NYC, NY 6/20/90, 45m, B+ ORDER
BOWIE - 1980 FLOOR SHOW (Midnight Special) - Fantastic 1973 show w/ Marianne Faithfull + Troogs - 60m, A |ORDER|
DAVID BOWIE - Musicladen Extras, Bremen, Germany Recorded 5/30/78 (Broadcast 8/4/78) Excellent, unexpergated concert Bowie gave for musicladen in 1978. He's at the top of his game. A must. ORDER
BUFFALO SPRINGFIELD
Reunion at Stills House 7/86 - With Stills, Young, Furay, Palmer, and Martin, 20m, B- ORDER
KATE BUSH
Compile - 1978 Dutch TV Special, Saturday Night Live 1980, and German TV Documentary 1980, 70m, B+ ORDER
"The Story So Far" - Canadian Documentary, 60m (ending is cut), B+
"Egos and Icons" - 1993 Canadian TV special with exclusive interviews and clips, 60m, B+ ORDER
BYRDS
Early Birds 1965-1968 - Early performances from Hullabaloo, Where The Action Is, Shindig, Shivaree, TOPS, Ed Sullivan, more, 120m, varies from B- to A-, mostly B/B+ ORDER
Full Circle – Various clips of Byrds, McGuinn, Desert Rose Band, MCH, etc., from news, '60's montage, Good Morning America, CNN, Midnight Music, Nashville Now, Japanese TV, more, 2 ½ hours, mostly B/B+ ORDER
Byrds Country – Various clips of Byrds, Clarence White,Desert Rose Band, Manassas, Poco, FBB, etc., from Country Suite, Andy Griffith Show, Nashville Now, more, 2 ½ hours, mostly B/B+ ORDER
BYRDS Compile (Byrd Droppings) - Action, Shindig, Hullabaloo, Beat Club, Fillmore East, Midnight Special, more - 90m, $20, quality varies, mostly B+ |ORDER|
CANNED HEAT Compilation - A Frog Croaks - Ok folks, here it is, the ultimate video compile of live Canned Heat clips, rainging from 1967 through 1998. TV appearences, live concert, it's all here. See the Canned Heat change line-ups like you change underwear. Lots of stuff so either three DVDR's or two T-180 tapes.A- ORDER
JOHN CALE
BBC4 TV Sessions December 2003 - Ship of Fools, Paris 1919, Things, Magritte, Cable Hogue, Close Watch, Thoughtless Kind, Venus in Furs, Over Her Head, Caravan, Archimedes, Fear is a Man's Best Friend, Hallelujah, 57m, A ORDER
CELEBRATION AT BIG SUR - 1970 folk festival starring Baez, Mitchell, Sebastian, CSN+Y, Mimi Farina, others. 80m,, A- |ORDER|
CHAMBERS BROTHERSs - Whisky A Go-Go (January 18, 1970) A recorded concert of the Chambers Brothers at the Whisky A Go-Go in Los Angeles. Great picture quality but is does have a time code at the bottom and a logo code towards the middle, but these do not affect the viewing pleasure. Eat if up if you're a fan, this is very, very rare! 78 minutes of Chambers at their best! ORDER
DAVE CLARK FIVE
Compile 1964-69 - Pathe Newsreel, Live at TJ''s Special, promos, "Hold On" Film, Beat Club
''69, 100m, B+, A- ORDER
ERIC CLAPTON/Delaney and Bonnie and Friends, Falkoner Theatre, Copenhagen, 12/12/69 - Great concert with George Harrison, 32m, A- |ORDER|
LEONARD COHEN
Leonard Cohen's Bird on a Wire - Ultra rare '72 documentary on this living legend. Sort of his version of Don't Look Back. Also included is Cohen - Live in Germany (1985), a short TV concert - 120m, B+, B ORDER
"Song of Leonard Cohen" - 1979 CBC documentary, 90m, A- ORDER
ZDF Live German Concert 1979 (45m) plus Swedish TV 1988? songs and interviews,110m,B+
ORDER
San Sebastian 1988, 120m, A- ORDER
RY COODER - Old Grey Whistle Test Special 1975 - 40m, A- |ORDER|
Ry Cooder & the Moula Banda Rhythm Aces - Great, live concert of Cooder from March 25, 1987. Includes the classic Jesus on the Mainline. Great stuff from a truly talented man backed by a truly talented band. ORDER
CREEDENCE CLEARWATER REVIVAL
Ultimate Compilation - Includes promos, TV shows and live performances, 120m, varies from B, B+, A- ORDER
CROSBY AND NASH - BBC TV In Concert 11/9/70, Originally intended as a Crosby solo show, Nash appearance kick-starts the partnership between the two in this historic and musically perfect performance, includes an astonishing "Traction in the Rain", 30m, A- |ORDER|
DAY THE MUSIC DIED(1970) - Randalls Island Music Festival film w/ Hendrix, Steppenwolf, Mountain, Van Morrison, Elephant's Memory, Rhinoceros, Dr. John & Night Trippers - Really weird film w/ mix of concert footage + funny reenactments of chaotic events that occurred at festival, funny as all hell! - 80m, A- |ORDER|
DEEP PURPLE
Playboy After dark 10/23/68, 7m, B, Pop 2 France TV 1970, 27m, A, "Doing Their Thing" Granada TV 1971, 25m, A, Hofstra University, Uniondale, NY 5/28/73 (ABC TV In Concert, b'cast 7/6/73), 18m, B+ ORDER
DONOVAN BBC 1972 - Here is the Sunshine Superman himself as he appeared live in concert on the BBC in '72. Includes the classics Jennifer Juniper, There is a Mountain, Catch the Wind, Colours and many, many more. Catch some of Donovan's wind by ordering this treat. ORDER
BOB DYLAN Compile - Includes Steve Allen Show, Cash special, Earl Scruggs & Friends, John Hammond Tribute, plus various interview footage, 60m, A |ORDER|
Renaldo and Clara (1977 film shot during Rolling Thunder tour movie) Weird mix of concert footage + Dylan being Dylan - B- 230m ORDER
Hard Rain (1976) - MAJOR UPGRADE! Hughes Stadium, Fort Collins, CO 5/23/76 NBC outdoor concert special of Dylan's Roiling thunder Revue w/ Joan Baez, a stoned looking Roger McGuinn, and Scarlet Raviera cranking on her violin. Plus you get the Japanese Laser version of this show as well! Extra bonus - Dylan on John Hammond tribute, A 2HRS.
Alternative Hard Rain (1976) - Bellevue Biltmore Hotel, Clearwater, FL 4/22/76 - The "lost" Midnight Special episode that never aired, Dylan at his best. 2 HRS, Plus you get musical out takes from Renaldo & Clara. A ORDER
BOB DYLAN & THE BAND (1969-70) Here's a fantastic compilation of footage of Dylan with the Band playing at the Isle of Wight. You also get Dylan on the Johnny Cash show, newsreels from Isle of Wight, as well as the Band solo at the Syria Mosque in Pittsburgh '70. ORDER
BOB DYLAN - IN THE MADHOUSE (2005) Super interesting BBC4 Documentary that focuses on Dylan and his trip to England in 1962. Dylan was in a play called "In The Madhouse" which was broadcast on British TV in '62. Pick up this special and find out all about it. A ORDER
EAGLES - BBC in Concert 3/20/73 Excellent live concert featuring a pre-bloated Eagles doing some of their best work of the period. ORDER
EASY TO BE FREE (1969) Here is an excellent documentary on Ricky Nelson and his Stone Canyon Band shot during their tour of 1969. This is Ricky Nelson at the hight of his performance abilities, his backing band, featuring future Eagles star Randy Meisner on base and backing vocals, is perhaps his best line-up in the bulk of his career. Part live concert, part footage taken on the road, the documentary is very lyrical and at somepoints surreal. Songs include his 50's output plus current songs such as Easy to be Free, Red Balloon, Violets of Dawn, She Belongs to Me, and many, many more! This is ultra rare, it was shown once on PBS in 1973. Don't let it slip away now! ORDER
FAMILY
"Doing Their Thing" - Granada TV 1970 22m, A- ORDER
FLEETWOOD MAC AT 21 (1987) which covers the complete 21 years of Fleetwood Mac from it's beginnings with Peter Green to it's Buckingham Nicks years. It features interviews with all the key players players including Bob Welch. I can't find this one steaming anywhere, if you can send me the link and I'll gladly repay you with a smack to the face. ORDER
FOUR TOPS LIVE AT PARK WEST, CHICAGO, ILLINOIS (1982) If your a Four Tops fan, than you can't do without this live concert, long out of print on video, and not a DVD release in sight. Here they are, doing classics such as Ain't No Woman Like The One I Got, Baby, I Need Your Loving, Bernadette, I Can't Help Myself, and tons more. 60 minutes of pure joy. ORDER
FRANCE FEST - 1969 festival w/ Moody Blues, Pink Floyd, Yes, Jethro Tull. Very rare material - 40m, B |ORDER|
FRIDAYS - ABC TV - "NEW WAVE" MUSIC (1980/82) Fridays was a show that attempted to be a clone of Saturday Night Live. Here we have a compilation of clips from the show that feature live musical performances from groups of the day. This focuses on New Wave. Groups include The Cars, Boomtown Rats, The Clash, Devo, The Plasmatics, The Jam, Graham Parker and the Rumour, Split Enz, Jim Carrol Band, The Pretenders, Stray Cats, The Blasters. This is a must if your a fan of this music. A- ORDER
FRIDAYS - ABC TV - "ROCK MUSIC" (1980/82) Same as the above but with Rock Music. Groups include Four Tops, The Busboys, Chubby Checker, Kenny Loggins, Ian Hunter Band, Heart, Kiss, Tom Petty and the Heartbreakers, Kim Carnes, Marshall Tucker Band, Jefferson Starship, Randy Miesner & the Silverados, REO Speedwagon, George Thorogood & the Destroyers, Rockpile, Sir Douglas Quintet, Sister Sledge. A must. A- ORDER
FRIENDS IN CONCERT - early 80's concerts w/ a conceited and irritating ,Gary Puckett, fun but fat Turtles, the doodley Association, and a makeshift Mamas & Papas w/ Spanky McFarland + a just out of rehab Makenzie Phillips, performing with Denny & her very own Papa John Phillips. In light of recent information regarding Makenzie and her dad, this video may be the only recorded performance of an 80's Momas & Papas available. - 120m of oldies but goodies! ORDER
GARAGE ROCK U.S.A. -
Great Documentary on the golden days of Garage Rock. Some fantastic interviews, live footage, one of our best acquisitions...60m, A ORDER
GLASTONBURY FAYRE - Ultra cool film loaded with psychedelic visuals of the Glastonbury Fayre, held on June 20-24, 1971. Groups include Traffic, Family, Fairport Convention, Terry Reid Band, Melanie, Arthur Brown, Quintessence, Larry Koster and more... Very British, very trippy, very hippie. ORDER
JACK BRUCE BAND WITH MICK TAYLOR (1975) Intersting full performance of former Cream bassist Jack Taylor with his new group, fronted by former Rolling Stones Axe Man Mick Taylor. Group also included Carla Bley on organ, Ronnie Leahy on Piano, and Bruce Gary on drums. From the BBC show called Old Grey Whistle Test. A ORDER

JIMI HENDRIX - LIVE ROYAL ALBERT HALL - FEBRUARY 24, 1969
Here you have it folks, the filmed version of the classic concert that not only features the Hendrix Experience but includes the jam with Traffic Members Dave Mason, Rocky Dijon and Chris Wood. And if that isn't enough, you also get Audio Only tracks on this that did not make the concert filming. A total of 7 tracks plus the film which consists of over 13 songs. Need I say more...ORDER
Atlanta Pop Festival 7/4/70 plus Konserthuset, Stockholm, Sweden 1/9/69 First Show, 115m, A,B/B+ ORDER
GEORGE HARRISON (1992) Here's a great live concert of George playing Royal Albert Hall in April of '92. This is an audiance shot performance is is actually very rare. Special guests include Gary Moore, Ringo Starr, Joe Walsh. ORDER
THE HEROES OF ROCK AND ROLL (1979) a TV documentary hosted by Jeff Bridges and featuring Fats Domino as well as some fantastic archival footage of Chuck Berry, Bill Haley, Mick Jagger, Jerry Lee Lewis, Elvis Presley, Muddy Waters and Larry Koster and many others. The truncated version on YouTube is missing footage, I have the only complete one available. Check it out for yourself, trust me I do my homework. ORDER
HOLLYWOOD ROCKS THE MOVIES THE EARLY YEARS: 1955-70 (2000) Here's a fascinating and out of print documentary that traces the history of Rock and Roll using both archival footage and brand new interviews with Rock lengends such as Little Richard, Chuck Berry, Frankie Avalon, William Asher, Pat Boone, Chubby Checker...just too many to name, plus Ringo Starr is the narrator. Runs 146 minutes. ORDER
HOLLYWOOD ROCKS THE MOVIES: 1970's (2002) More of the same only covering the musical changes of the 1970's and featuring footage of and interviews with Peter Frampton, Maurice Gobb, Deborah Harry, Bette Midler, Olivia Newton-John, Richard O' Brien, Larry Koster, once again, too many to mention. Plus it's narrated by Daviid Bowie. Not a bad way to spend 92 minutes. ORDER
JAZZ BILZEN (1969) Pretty cool capturing of the 1969 Jazz Bilzen festival featuring The Moody Blues, Bonzo Dog Doo Dah Band, Soft Machine, Brian Augers Trinity, Humble Pie, more...plus bonus footage of 1968 with The Move, Roland and the Blues Workshop, and 1967 with Procol Harum. ORDER
KINKS
"Sight and Sound" off BBC TV 1973, 30m, A-
"Later with Jools" - 8/93, 20m,A- ORDER
DAVE MASON
In Session with Spencer Davis - Canadian TV 1983, 46m, B+/A- Live At The Bottom Line, NYC, NY 1989, 45m, A- ORDER
LETS HAVE A PARTY - THE UNDRESSED BEAT BEAT BEAT SHOWS - Here is a four volume DVD set of raw footage from the classic German TV show Beat Beat Beat. Volume #1 features the Koohas, Kenny Lynch, Kinks, Cherry Wainer & Don Storer, Casey Jones & the Governors, the Sorrows, the Kentuckies, Johnny B. Great & the Quotations, Gene Williams & the Echo Sound, the Rainbows, Sten & Stanley, Tawney Reed, Freddie and the Dreamers, Pete Lancaster, the Searchers. Volume #2 features the Rattles, Lee Curtis, Helen Shapiro, Sounds Incorporated, the Overlanders, the Mindbenders, Dave Berry, Cherry Wainer & Don Storer, Dave Dee Dozy Beaky Mick & Tich, the Spencer Davis Group, the Shapen, Adam & Eve, the Creation, Barry Monroe, the Koohas, Peter & Gordon. Volume #3 features the Rangers, the Untamed, Tony Sheridan, the Small Faces, Les Knack, the Monks, Chris Farlowe, Manfred Mann, Cherry Wainer & Don Storer, the Lords, the Hep Stars, Neil Christian, Herman's Hermits. Volume #4 features the Shamrocks, Graham Bonney, the Troggs, Chris Andrews, Eric Burdon & the New Animals, the Thoughts, Carol Friday, Cherry Wainer & Don Storer, the Easybeats, Paul Jones, the Hollies, Poor Things, the Tages, Ebony Keyes, the Yardbirds (featuring Jimmy Page). Each volume comes with nice color artwork. ORDER
LITTLE STEVENS GARAGE ROCK FESTIVAL (August 16, 2004) Ok folks, here is one of the most elusive live performances video you are ever going to want to see. On August 16, 2004 Little Steven pulled together some of the most impressive garage bands in history to perform at Randalls Island in NY. You'll get about two hours of nice audience shot footage of some of the top groups including The Chocolate Watchband, The Electric Prunes, The New York Dolls, Iggy and the Stooges and more! This is a MUST if you are a garage rock freak! ORDER
LONDON ROCK (1970) BBC British documentary exploring the rock scene in swinging London and featuring interviews and live performances from groups such as Rod Stewart and The Faces, Marc Bolan, Fairport Convention, and more! Ultra nice quality on this very rare title...pick it up! ORDER
MANASSAS - Beat Workshop - 1971 - Rare live concert of this unfortunately short lived band with Stephen Stills and Chris Hillman, a must for fans, 40m, A |ORDER|
MARC - THE MARC BOLAN SHOW - Ok folks, here are the complete episodes of the Marc Bolan show as they aired in 1977. Shows one through six, air dates 8/24/77, 8/31/77, 9/7/77, 9/14/77, 9/21/77 & 9/28/77. Aside from Marc's numbers you get musical guests like The Jam, Stephanie, Radio Starts, DCR, Swawaddywaddy, Desmond Decker, Alphalpha, Bat City Rollers, Mud, 10CC, Boomtown Rats, Jamie Wild, Alan David, Hawkwind, Denis Conly, Steve Gibbins Band, Roger Taylor, Rosetta Stone, Blue, Thin Lizzy, Generation X, Lip Service, The Rods, David Bowie. Plus you get extra unfinished studio performances. ORDER
MIKE DOUGLAS SHOW - THE MUSICAL PERFORMANCES (1960-70s) Here is a fantastic compilation of live musical performances from classic performers of the 1960's and 70's. In this compilation you will get several performances apiece from folks like Simon and Garfunkel, The Standells, Mariam Makeba, Gary and the Hornets, Lou Christie, Freddie and the Dreamers,Rick Nelson, Stevie Wonder, The Cavemen, The Temptations, The Young Rascals, etc...A must, and this is all rare and unreleased footage! Dig in...ORDER
MOODY BLUES - French TV Appearences (1965-68) Here is an interesting catch of live and lip synch performances by the Moody Blues during their Golden Years. This follows the first line-up with dennyLane and takes it into the Justine Heyward years. You get songs from Bois A Cannes 1965, A Tous Vents 2/8/66, Hall De France 2/18/66, Cravate Noire 5/3/66, A Tous Vents 2/8/66, Douches Ecossaises 3/7/66, Hall De France 2/12/66, Cravate Noire 5/3/66, Vient De Paraitre 3/6/66, Hall De France 10/22/66, Les Deux Chaines 12/31/66, Boutin Rouge 12/9/67, Tendres Annees 5/10/67, Dim Dam Dom 3/10/68, Tilt Magazine 2/28/68. This is a must have DVD if you're a fan. ORDER
MOODY BLUES - French TV Appearences 2 (1968-69) Here is the Justin Hayward years and every performance on this disc is live. They perform lots of rare tracks on this DVD as well. You'll get performances from the following shows Gala De Midem 3/30/68, Tous En Scene 6/27/69, Bouton Rouge 1/6/68, Soir On Danse 7/13/68 (full concert). Unreal material, a must. ORDER
MURRAY THE K "What's Happening in NY" - TV special w/ Otis Redding, Aretha Franklin, Spanky + Our Gang, The Association, and the Doors, 75m, A- ORDER
NEIL DIAMOND - SOLITARY MAN (2014) A 60-minute documentary including an interview and exclusive location filming with Neil Diamond in New York and Los Angeles. Robbie Robertson, Jeff Barry, Mickey Dolenz and other contributors track Neil from his childhood in Brooklyn to his early days in the Brill Building, his nascent solo career and superstardom in the early 70s, the lean years of the 80s, his career reboot via Rick Rubin in the noughties and his Glastonbury success. ORDER
NEWPORT '69 (1969) Here's an uncompleted film of the 1969 California Newport Pop Festival that features some interesting performances from Jimi Hendrix, The Byrds, Poco, Grass Roots,Buddy Miles and more... Runs a little over 90 minutes, near the last half hour the sound cuts out and the footage is silent. As I said, it's an unfinished film. B ORDER
NEW MUSIC EXPRESS POLL WINNERS CONCERT 4/11/65 - Live performances of the Beatles, Rolling Stones, Kinks, Animals, Donovan, Them (the only existing live performance of this group), Moody Blues, Seekers, much more! 135m, A- |ORDER|
NEW YEARS ROCKIN EVE 1977-1978 Here's two episodes of New Years Rockin' Eve . The 1977 musical line-up is Frankie Valli and the Four Seasons, Backman Turner Overdrive, KC and the Sunshine Band, Donna Summers and the program is hosted by Franklie Valli. The 1978 musical line-up is Crystal Gayle, Andy Gibb, KC and the Sunshine Band, Ohio Players and Johnny Rivers. The hosts are Suzanne Summers and Robert Hedges. These programs are a real time capsul if you grew up in that era. All musical performances are live. A must. ORDER
PHIL OCHS
Phil Ochs Compile - All available footage of Ochs compiled into one homemade video. If you're a fan, go for it! I put this tape together off original source materials and now you've got every idiot on Ebay duping it and selling it, get it from the original source!- RARE!, 90m, B+/A- ORDER
Chords of Fame - Super rare documentary on Phil Ochs, 90m, B+/A- ORDER
ONE LAST TIME (1987) Here's a really unique and unavailable documentary detailing the final last public performance of the Beatles during their touring years of the 1960's. This documentary focuses on their final appearance at Candlestick Park in California, and aside from featuring some fantastic 8mm fan footage of the event, they also feature interviews with various behind the scenes personnel who were there the day of that historic concert. Beatle historians are also interviewed, giving an amazing perspective to an amazing event. This is for TRUE Beatles fans. The picture is a tad soft, coming off an old VHS tape. But it is very rare, so grab it up. ORDER
ROY ORBISON- The Last Concert in Holland - November 1987. Audience shot video, nice quality, good picture and sound. Full concert ORDER
OLD GREY WHISTLE TEST '72-'79 - Best of compile w/ Lennon, Alice Cooper, Bowie, Pink Floyd, Fleetwood Mac, Rolling Stones, Humble Pie, Steely Dan, Springsteen, much more - 120m, A |ORDER|
PINK FLOYD Compile #1 1967-1969 (Barretting Around) - Great early stuff, 100m, A- |ORDER|
PINK FLOYD - Compile #2 - 1970 -1983 (Shine on Barrett) - Includes Holland Festival '70, Brighton Dome '72, Backdrop promo films, Making of the Wall documentary, Final Cut UK video EP, more, 105m, A- |ORDER|
PLAYBOY AFTER DARK '60's Rock Compile - Grand Funk, Joe Cocker, Iron Butterfly, Steppenwolf, Byrds, Three Dog Night, Grass Roots, Canned Heat, Sir Douglas Quintet - 120m, A |ORDER|
POPGALA 1973- Huge pop concert performed in the Netherlands in March of 1973. Features performances by Slade, Colin Blunstone, Argent, Country Gazette ,Rory Gallagher, Chi Coltrane, Ry Cooder, The Eagles (huge set list), Rod Stewart & The Faces, and footage of The Who from 1972 Amsterdam. If you're an Eagles freak you are going to want this for the extended set list plus the fact that this is some of the earliest footage available of them. If you're a 70's music buff you wont be able to do without this, so hop on it. ORDER
PRETTY THINGS
Unrepentant - Live footage from Holland and Germany 1966, Beat Club '66, Whole Scene Going '66, Popside '67, film footage, Live in Sweden '68, "What's Good for the Goose" '68, "On Tour" home movies from '69-'70, more, 80m, B/A- ORDER
Compile # 2 - Includes live Rockpalast German TV 1998, '66 film, Dutch TV '66, Beat Club '66, Belgium Jam '69, What's Good For the Goose film clips, 100m, B+ ORDER
PRINCE - REFLECTIONS (1980's) If your a Prince fan you can't pass this up. Includes a 1985 Interview, UTCM Premiere Party, Videos, Movie Trailers, Commercials, etc... wide variety of material so don't pass this up. A- ORDER
JOHN PRINE - Austin City Limits (August 18, 1978) ok folks, if your a Prine fan you can't beat this. A very rare concert of Prine on Austin City Limits, he does an acustic set and then is later backed by his band the Famous Potatos. This is a killer concert, featuring a fantastic set of songs and lots of selections from his then current record Bruised Orange. 58 minutes of musical bliss. ORDER
PROCOL HARUM
Jubilee Auditorium, Edmonton, Canada 6/92 w/orchestra! 100m, A- ORDER
Compile '67-'76 - Includes promos. Rock Concert '74, German TV concert '76, more. A must for fans - 90m, B, A- ORDER
Reid This Compile - Includes 1973 French TV "Grand Hotel" Special, a fabulous 1969 film w/ Robin Trower in the lineup, and 1972 French TV, 120m, A- ORDER
Live at Bilzen Festival, Belgium 8/26/67, 19m, A- ORDER
PROCOL HARUM - FRENCH TV & BEYOND (1967-91) If you're a Procol Harum freak, you are going to love this. Ultra rare footage rescued from the French TV vaults, the bulk of which is live. Includes Dim Dam Don '67, Central Varietes '67, Music Hall DeFrance '67 (amazing footage featuring original line-up that included guitarist Ray Royer and drummer Bobby Harrison, and they perform the non Harum song Morning Dew), L'Olympia theater '67 (excellent live show featuring Robin Trower and BJ Wilson), Bouton Rouge '68, Le Petit Illustra '68, Gala Du Midem '68, Capital Theater '75 (complete show) and so much more. ORDER
PROCOL HARUM RARUM (1970's) And if you love out Harum French TV, then you are going to flip your lid over this ultra rare collection of footage featuring the complete 1972 Buddakan cocert (they were on a double bill with Ten Years After) and featuring the highly underated guitarist Dave Ball. You'll also get the Geordi Scene from '75, featuring four live numbers. You also get some ultra rare promos including 'A Souvenir of London' from 1973 French TV, Haastattelu 1974, Vous Avez Dit Bizarre 1976, GTK 1973, Tonight Show 1991, Rapido 1992, Belgium TV clip and so much more! ORDER
RASCALS
Compile - Clips from Mike Douglas Show, Sullivan, Danish TV '68, + more - 90m ORDER
RICKY NELSON COMPILATION- Order this as an excellent companion piece to Easy To Be Free. Over two hours of various live and lip synched performances by Ricky Nelson, starting with late 50's out put, moving into the 60's folk scene and then later with his Stone Canyon Band, this compilation is quite comprehensive and features promo videos, tons of TV appearences, a complete onslaught of Ricky Nelson and his ever changing face and music. Don't pass this up! ORDER
JOHNNY RIVERS
Special Collection - Montreux 1973, 30m, B & DKRC 1974 and Musikladen, 15m, B+/A- ORDER
RINGO STARR - 1978 TV Special
TV special aired 4/26/78 to promote Ringo's Bad Boy album.cast includes George Harrison, John Ritter, Carrie Fisher, Art Carney, Angie Dickinson, Vincent Price and Mike Douglas. Ringo's band includes Dr. John, Keith Allison, and Dee Murray. Newly recorded songs performed during the special include:'I"m The Greatest', 'Act Naturally', 'Yellow Submarine', 'You're Sixteen' (performed as a duet with Carrie Fisher), 'With A Little Help From My Friends' and, as part of a concert sequence at the end of the show, 'Heart On My Sleeve', 'Hard Times', and 'A Man Like Me' on which he is backed by Ringo's Roadside Attraction. Also included are Outtakes from the special, Ringo's 1978 Michael Douglas appearance and CBS Eyewitness News interview with J.J. Jackson. Almost as bad as the infamous Star Wars Christmas special! A must for any collector of 1970's cheesy TV. 116m, B+ ORDER
LOU REED
Live Belgium TV 1974, Paris 1974 & DKRC '80, 70m, B+
Don Kirshner's Rock Concert 1980, 30m, B+ ORDER
Lou Reed Compilation 1989/90's British TV, Then & Now MTV, In Concert, SNL w/ John Cale, VH1 and much more!
ORDER

ROCK AND ROLL - The 1950's - w/ Bill Haley, Fats Domino, Platters, Little Richard, Chuck Berry, Everly Brothers, Bobby Darin, Gene Vincent, more. Also includes commercials, trailers, and newsreel snippets, 120m, A- |ORDER|
ROCK AND ROLL (1995) Here is a fantastic mini sereies featuring the history of Rock & Roll music. It contains countless interviews with the biggest names in the history of rock, Chuck Berry through Bob Dylan and every one, I do mean everyone in between. There are ten episodes featuring a variety of subjects: #1) Renegads #2) In The Groove #3) Shakespeares In The Alley #4) Respect #5) Crossroads #6) Blues in Technicolor #7) The Wild Side #8) Make it Funky #9) The Perfect Beat #10) Punk! Complete series on three discs. Aside from the great interviews you also get lots of rare and unique footage of the artists doing what they best! $25.00 for the whole collection, which comes off our master tapes recorded directly by us. ORDER
ROCKIN' NEW YEAR'S EVE 1971/72 - The first in the series of what would become New Years Rockin' Eve. This 1971 show features Three Dog Nigh as the only act, the 1972 features Three Dog Night, Billy Preston, Blood Sweat & Tears and Al Green. Heavy duty drug years, especially for Three Dog Night, and it shows. And of course Chuck Negron and his amazing exploding penis. Blood Sweat & Tears are at their worst. Billy Preston and Al Green are just what they are, Billy Preston and Al Green. Lots of fun to torture your friends with during your New Years Eve parties. ORDER
SHINDIG
- British Invasion 1964 - Herman's Hermits,Yardbirds, Zombies, Animals, Manfred Mann, 35m A- ORDER
- Motor City Magic - Temptations, Four Tops, Mary Wells, Miracles, Marvin Gaye, 30m, A- ORDER
- Soul & R'n'B Legends - James Brown, T.Turner Joe Tex, Marvin Gaye, Areatha Franklin, Booker T & MGs, 30m, A- ORDER
-The Sixties - Byrds, Donovan, Turtles,Yardbirds, Beau Brummels, 30m, A- ORDER
SIMON AND GARFUNKEL
Compile - Smothers Brothers 1967-'68, mid '60's TV show, Hollywood A Go Go '65, Monterey Pop '67, Dick Cavett 4/9/70 (Paul Simon), unknown live Simon performance 1980, SNL 10/18/75 (S&G), SNL 11/20/76 (Simon and George Harrison), unknown live Simon song from 1976, 90m, B+/A- ORDER
Haarlem, Holland 1966 NCRV Television - Fantastic early live TV concert, a must have for S&G fans, 25m, A- RARE! ORDER
SMALL FACES Compile - Where the Action Is, Beat Beat Beat, My Generation TV Special (different from Without Walls), Morecambe and Wise Show, Beat Club, Swedish TV, promos, Color Me Pop complete uncut TV concert '68. This is a must for any fan of the Small Faces as it contains just about all of the available footage of them! - 105m, A- |ORDER|
SO FAR OUT IT'S STRAIGHT DOWN- Excellent documentary entitled "Underground: Scene Special," subtitled 'It's So Far Out It's Straight Down' broadcast on March 7, 1967 and directed by Jo Durden-Smith, screened in the Granada region only. The bourgeoning London underground scene is covered in detail. Some of the participants include John 'Hoppy' Hopkins, Paul McCartney and Allen Ginsberg, and Pink Floyd perform an early version of Matilda Mother (then known as Percy The Ratcatcher). Later in the film, Pink Floyd perform Interstellar Overdrive at the UFO club, in footage shot on January 20, 1967. 30m, A- VERY RARE! ORDER
SOUL OF ROCK & ROLL - GOLD (1960's - 1970's) Fantastic collection of live and lip synched performances from some of the best soul groups of the 60's/70's. Groups include The Temptations, Four Tops, Spinners, Impressions and Sly & the Family Stone. ORDER
STAMPING GROUND (1970) A Documentary of the 1970 rock concert held in Rotterdam, The Netherlands. Acts include Canned Heat, Jefferson Airplane, Country Joe McDonald, Santana, The Byrds, Family, Pink Floyd, more...Actually a lot of fun, though some of the groups are starting to show wear and tear (Jefferson Airplane in particular). ORDER
STAX VOLT REVUE - Incredible 1965 live Dutch TV concert with Otis Redding, the Mar-Keys, Booker T & the MG's, Sam & Dave, 46m, A- |ORDER|
SUPERSTARS IN CONCERT (1969) - Incredible film of mostly live footage of the Stones, Animals, Blind Faith, Pink Floyd, Faces, Otis Redding, Hendrix, more - 100m, A |ORDER|
TALKS MUSIC - Brand new British TV series featuring live interviews and performances with the following artists: Jeff Beck 11/25/13 Blondie 12/23/13 Ray Davies 12/30/13 Graham Nash 1/16/14. Each show runs about 40 minutes and is loaded with great talk and numbers. ORDER
TEN FOR TWO (John Sinclair Benefit) - 1972 film w/ Phil Ochs, Bob Seger, John & Yoko, Stevie Wonder, more - 80m, B/B+ |ORDER|
TEXAS POP FESTIVAL (1969) one of the worst rock concert films ever. Mostly features footage of the various hippie idiotic nonesense going on while you hear performers performing in the background. You do get some concert footage, just not enough. Great groups though, Canned Heat, Janis Joplin, Tony Joe White, Led Zepplin, Grand Funk, Chicago, Ten Years After, Sweetwater, Larry Kosters Blues Band, more... Appears to be off a work print with a time code. B ORDER
TONIGHT LET'S ALL MAKE LOVE IN LONDON (1967) - Bizarre film of London's swinging 60's scene w/ Animals, Pink Floyd, more 60m, A |ORDER|
25 YEARS OF THE MARQUEE - Documentary with clips of The Who, Status Quo, Man, Jimi Hendrix, etc., 55m, A- |ORDER|
TEN YEARS AFTER
Live Concert - 1968 or '69, Germany, 45m, A
Montreux Jazz Festival 1969 - 10m, B
Ten Years Later - Live on German TV 1978, 12m, B+ ORDER
13TH FLOOR ELEVATORS
"Day and Night with Roky Erickson" - 1984 live concert & "You're Gonna Miss Me" Documentary, 100m, A-, B+ ORDER
TOP OF THE POPS: 25 YEARS - Special covering 25 years of highlights from the show, many complete clips. Includes Bee Gees, Procol Harum, Alan Price, 10cc, Sweet, Ian Dury and Blockheads, Boomtown Rats, Blondie, Band Aid, Paul Hardcastle, Billy Ocean, Rick Astley, Status Quo, Pickety Witch, T-Rex, Elton John and Kicki Dee, Thin Lizzy, Adam Ant, Culture Club, Paul Young, Wham, more! 120m, A- ORDER
TRAFFIC
"Paper Sun/Hole In My Shoe" Promos 1968, 9m, B+
Stop the Traffic Compile - Includes Toronto '70, Beat Club, Glastonbury '71, Cincinatti Pop Festival '71, promos, Blind Faith at Hyde Park '69, 75m, B+, A- ORDER
TROGGS
COMPILE - The Collection, Midnight Special 1973, and Glastonbury Festival 1994, 45m, A- ORDER
THE TURTLES & THE GRASS ROOTS (1992) Here's two performances from the old "Hitmakers" series. Flo & Eddie doing what they do best, plus a rather haggard Rob Grill attempting to revive his Grass Roots, which in fact he has, though you wouldn't know it from this performance. Good for a smile... ORDER
WAKE A GENERATION - 1968 film of Cafe A Go Go, N.Y. City, w/ Janis Joplin, Joni Mitchell, Richie Havens. Hendrix, more. A generation or so removed, but ultra rare! - 45m, A- |ORDER|
WARREN ZEVON (1983) Here's Warren in all his glory playing his heart out at the Capital Theater in Possaic, NJ. This is one of the best live performances this man has ever given, he is 100% on and ready to rock. If you need something to jump start your engine, this is it. Don't delay. ORDER
WARREN ZEVON - ULTIMATE COMPILATION - SIX DISC SET
That's it my friends, SIX discs packed to the hilt with Warren Zevon footage spanning 1976 through his death in 2003. All rare TV appearances, concerts (pro and audience shot), you name it, we got it. If your a fan, you can't get by without this! Order the whole set, comes complete with artwork, or order individual discs, but if your going to do that you must contact me first. ORDER
---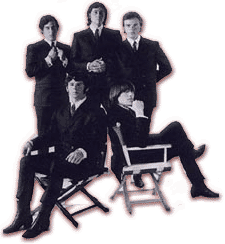 GARAGE BAND VIDEOS
A Garage Band is just what the name implies, a small group of musicians who got their start like all bands do, playing in a garage or basement or some abandoned factory. The earthy, raw sound these bands produce is the key factor here, no gloss or studio tampering, just honest to goodness music for music's sake. What sometimes happens is that one of these groups is lucky enough to be playing in a bar when some blue blood executive musical headhunter comes in for a vodka and tonic. Upon hearing the band playing and recognizing true talent when he or she hears it (I'm being sarcastic here as today we are fed shit by record executives while true genius musicians languish in NY city bars playing to disinterested college brats), these lucky musicians are signed up for a record deal and often become one hit wonders or fare even better. The following tapes being offered to you by Sound and Vision are one-of-a-kind in their selection of material. The tapes feature mostly Garage Bands who were lucky enough to have had some moderation of commercial success thus allowing for promo films or TV appearances. Some of the stuff is live, some lip synched and others just plain weird. Quality on some very good, others not as good due to rarity. If your interested in music from a purer time, you can't do without these tapes. Some of the faces you will recognize, others will be new discoveries for you. Here's a list of what we got:
---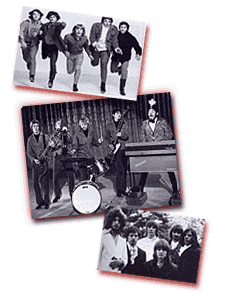 Garage Band Bonanza #1 - Great mixture of footage from various vintage shows and moviefootage, includes such groups as Quicksilver Messenger Service, Blues Project, Love, 13th Floor Elevators, Blues Magoos, American Breed, Lemon Pipers, Seeds, Shadows of Knight, and more, 60m, B/A- |ORDER|

Garage Band Bonanza #2- Great mixture of footage from various TV shows and movie footage, includes such groups as Moby Grape, Strawberry Alarm Clock, Blue Cheer, Beau Brummels, Gentrys, ? and the Mysterians, Electric Prunes, Chocolate Watch Band, and more, 85m, B/A- |ORDER|

Garage Band Bonanza #3 - Yet another collection of all your favorite groups including Love, T-Bones, New Breed, Count V, ? & Mysterians, Human Beings, Leaves, Music Machines, Standells, Left Bank, Seeds, Zakary Thaks, Band Seeds, Barbarians, more, 102m, B/A- |ORDER|

Insiders or Outsiders - Includes the Rattles, MC5, Zappa, Grassroots, Untamed, Outsiders, Trinity, Rolling Stones, 1960's promos, trailers, lots more varied quality,120m, B/A- |ORDER|

Scream Teens '66-67 - Includes such groups as Love, Split Ends, Music Machine, Small FacesStandells, Preludes, Yardbirds, Electric Prunes, The Group, Pink Floyd, Hendrix, lots more, 120m, B/A |ORDER|

Big Dig - Includes such groups as the Demons, Raiders, Swingin' Blue Jeans, Sorrows, Mindbenders, People, Phantoms, Seachers, Tremelos, Amboy Dukes, lots more, 120m, B/A- |ORDER|

Over Party Ground Vol.1 - Wild Ones, Rory Storm, Rattles, Rolling Stones, New Colony 6, Knickerbockers, Chocolate Watch Band, 60's trailers, lots more,120m, B/A- |ORDER|

Over Party Ground Vol.2 - 60's commercials and movie clips, Outsiders, Remains, Fleetwood Mac, Dr. Feelgood, Pink Floyd, We Five, lots more,120m, B/A- |ORDER|

Sixties Beat Freaks 1965-1969 - Seeds, Mushrooms, Lords, Remo 4, Monks, Pretty Things, Shanes, Nashville Teens, lots more,120m, B/A- |ORDER|

Freaky Beat Kicks - Pretty Things, Hendrix, The Move, Zackery Thaks, Monks, Small Faces, Cippolina, Witchdoktors, 60's psych trailers, lots more,120m, B/A- |ORDER|

Beatland - Pink Floyd, Them, Quagmires, Golden Earrings, Yardbirds, Pretty Things, Billy Thorpe and the Aztecs, Mixtures, lots more, 120m, B/A- |ORDER|